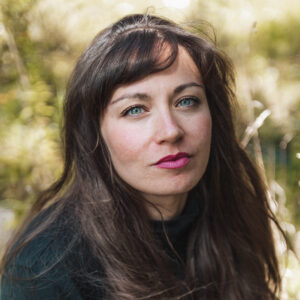 Allison Broder
Show Host
Allison has been a horror movie fan since the days when she would stay up past her bedtime watching Tales From the Crypt on the tiny, grainy TV in her room in the early 90's. Things really amped up when she was 11 years old and rented the movie SCREAM on VHS in 1997 and a horror movie fan was officially born. Her favorite horror movies today are Scream, The Ring, Cloverfield, Happy Death Day, 28 Days Later, and Paranormal Activity. Her favorite genres are psychological horror and found footage movies. Her least favorite part of any movie is when an animal gets hurt (duh).
After joining the communities on Facebook for the podcasts Saw Something Scary and The Horror Virgin, she realized that stereotypes of horror fans were hugely inaccurate and the idea for Who's There? was born.
The idea for Who's There? was also born out of lockdown during the COVID-19 pandemic in 2020. She realized that she and her friends spent roughly 50% of the weekly trivia game (over Zoom) talking about what they'd watched recently and movies they loved so she decided to continue the conversation here.
After growing up in the suburbs of New York City, she now resides on the Upper West Side of Manhattan with her two cats, Playbill and Gus. She's also an avid traveler (when travel is allowed) and writes a travel blog called That Girl Away.
When she's not watching a horror movie, you can find her doing yoga in her living room (at least during COVID), running in Riverside Park, cooking, reading, and studying astrology.
If you want to partner with us on a future episode, please shoot us an email at
thewhostherepod@gmail.com
.